When I am not wearing fleece,
I can be found in a sweater almost any time of the year.
I love cashmere sweaters, but those are not always practical for my job.
I also love turtleneck sweaters, or wearing crew neck sweaters with a turtleneck.
I like turtlenecks because they keep me warm...
I would say no one sees my neck from mid-November to early March...lol.
I have a zillion sweaters, and don't NEED any new ones,
but are a few that I have my eye on....
My sweet husband (who spoils me) bought this for me last weekend.
I plan to wear it with jeans, a navy gingham shirt as shown, and red suede flats!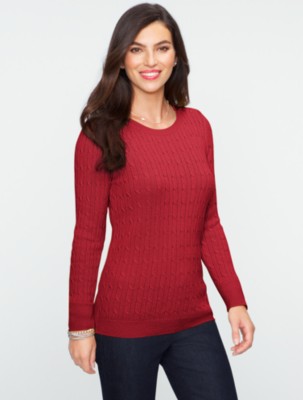 This
cable knit sweater from Talbots
comes in a rainbow of colors and I actually have my eye
on the one in bright Kelly green.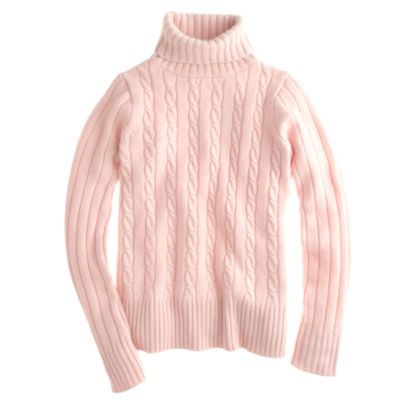 This
chunky cable knit sweater from J Crew
is both cozy and cute. Loving the baby pink color...of course!
This
is a new twist on an old classic...
the LL Bean bird's eye sweater, only in a zip front cardigan.
I had the pullover version for MANY years before it finally bit the dust.
It is a great weekend sweater with jeans or khakis in the winter...it is WARM!
This
Lilly Pulitzer sweater says it all....
I hate winter....well, I hate cold weather to be more specific.
Winter in Hawaii is fine.
What sweaters do you have your eye on?