I was thrilled when my eldest daughter agreed to do a guest post
about what she wants for Christmas...
my comments are in italics.
Being the second oldest of eight children, and this my 20th Christmas season quickly approaching,
I try to be ahead of the game and organized when it comes to making my Christmas list.
I start my Christmas List around the time I head to school.
I do this for two reasons:
a. having a July birthday, I think of things I didn't get for my birthday and
b. I get to school and realize there are some things I wish I had.
I add items to my "virtual sticky notes" on my Mac.
Mid fall, I transfer all this over to an excel spreadsheet;
I have a column for: item, size, color, price, and a direct link to where it can be purchased.
(she gets the compulsive organizational gene from my Virginia Mom)
Once I've finished, I email it to my mom and Mumsie (Suburban Charm's VA Mom).
When Mom asked me to do a guest blog post about my Christmas list, I was a little hesitant,
because I did not want to sound like a spoiled diva!
I always give my family plenty of options,
and do not by any means expect to receive everything on my list.
Using this excel strategy ensures no confusion in what I'm asking for.
Here are a few of the top things on my list this year:
Tory Burch Tan Ballet Flats
I have always loved the Reva flat.
Even before they became popular.
(yes, you are a trend setter)
In middle school/early high school, it was my dream to have Tory Burch ballet flats.
When my mom told me that dream could become a reality (for my birthday/Christmas of course)
I could not decide which pair I wanted.
Black leather with the gold logo? Or the silver logo? or tan?
I am the most indecisive person to walk the earth and could never commit.
So I never asked for them.
Finally this fall, my awesome mom surprised me
and sent me the black leather pair with a sliver logo along with the sweetest note.
I burst into tears. I was so happy and thankful and fell in love.
I want to wear them so badly, but a college campus walking up and down hills,
as well as Fraternity basements on the weekend is not the place for my prized possessions.
(not sure I want to know what you are doing in fraternity basements on the weekend???)
Now that I have the black (which I LOVE) I have FINALLY made a decision
and decided I want the tan as well.
I wear SO much navy, and would get great use out of the ran as well.
Hoping I come back to school in January with a new pair!
Rebecca Minkoff Mini MAC Cross Body in Tawny
I will be the FIRST to admit I have a bag obsession.
(Gee, I wonder where she gets this???)
I don't have a cross body bag that I love and enjoy taking out on the weekends.
I also like this one a lot because the chain is adjustable
so you can make it long and it'll hit your hip,
or you can double the chain and make it short and it'll hit around mid torso.
If I don't end up getting it for Christmas, it may be my
"good job Caroline for working so hard and getting your life together this last semester"
(you did not have your life together before this???)
Patagonia Women's Retro X Vest in Natural
I have had my eye on this vest since my senior year of high school.
It is so practical.
I could wear it with a plaid button up to work, a t-shirt and leggings to class,
or with a red long sleeve sweater to a football or basketball game.
I need this vest.
I also think our family keeps Patagonia in business.
Everyone in our family has at least one Patagonia item, if not two or three.
(or maybe four or five...)
They're so warm and come in a bunch of different styles and colors
to accommodate everyone.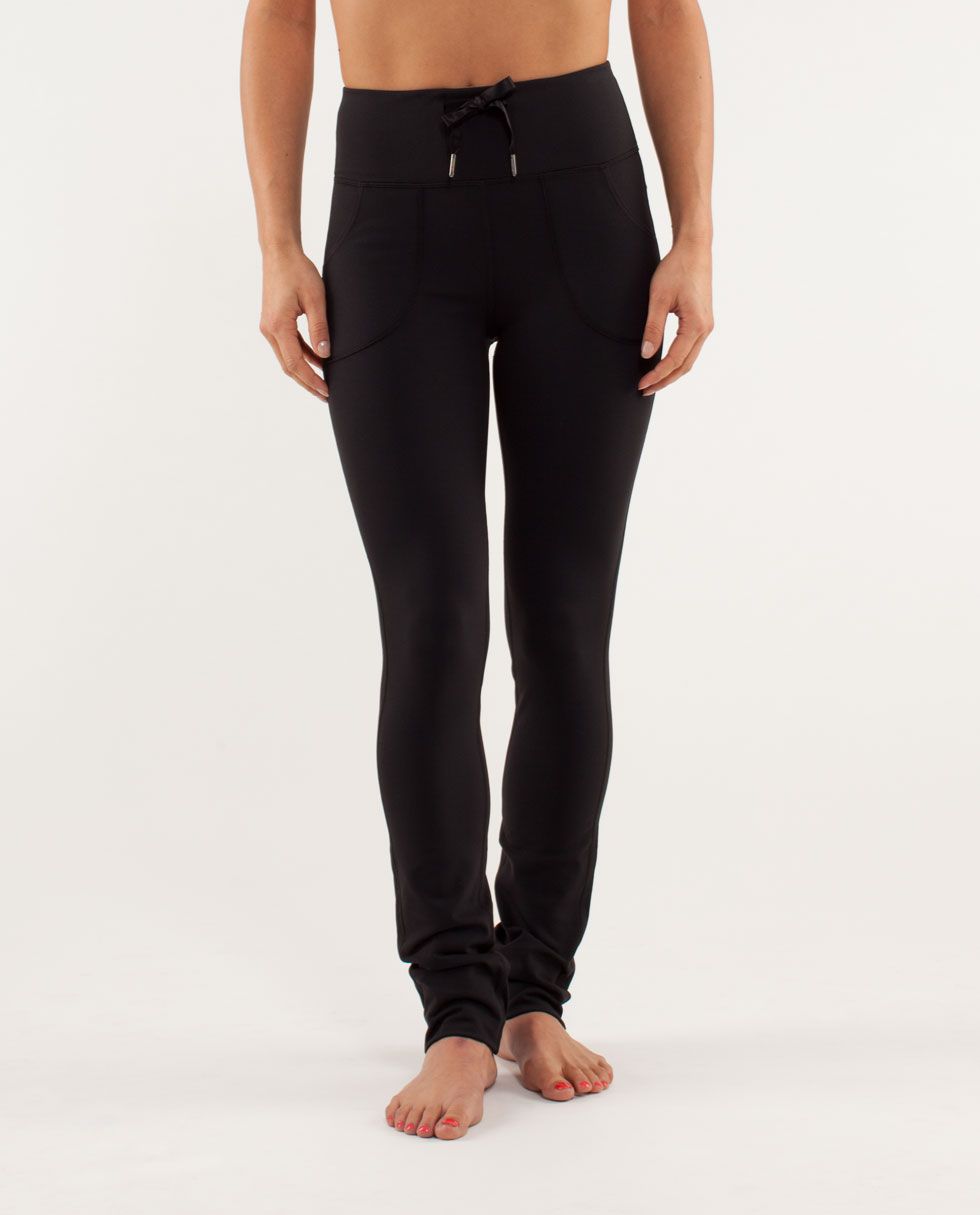 Lululemon Skinny Will Pant in Black
There are a number of reasons I want these pants.
Don't be fooled by the "lululemon" brand.
THESE ARE NOT THE PANTS THAT WERE RECALLED.
I am well aware that LLL is on the more pricy side,
but you really do get what you pay for.
(so she does listen when I pass out advice)
Everyone I know has had their lulu gear for 3+ years and they are still good as new.
I have the Wunder Under capri leggings, and I wear them almost every day.
Mom calls the yoga pants/legging attire the "uniform" for sorority girls.
(what ever happened to wearing jeans and a cute sweater to class?)
Here are the main two reasons I love the skinny will pant:
a. they aren't flare at the bottom, but they're not tight to my ankle.
They're kind of a yoga pant and legging crossover.
b. I am a grandma and like to wear my pants really high up.
(so I guess that puts me in the grandma category)
All my friends make fun of me for it, but I have a HUGE irrational fear of belly buttons
(seriously? where does she get these weird fears?)
and my belly button has to be protected by my pants at all time,
so I wear all my pants/shorts/skirts/tights above my belly button.
(so thankful you are not into the "low rise" jeans that don't cover your backside)
There is NO explanation as to why belly buttons gross me out, they just do.
BUT the skinny pants ARE MADE to wear above your belly button.
They're so comfy and I would wear them EVERYDAY.
Mom, take note, I may need two pairs!
They come in cool patterns as well as navy and gray too!
iPad Smart Cover in Green
When it comes to technology (computer, iPhone, iPad) cases, I have a major case of ADD.
I have to change my covers all the time.
I've had my new iPhone for barely two months and am already on the second case.
It sounds rather pathetic, but my iPad is my best friend.
I got it for high school graduation and I use it everyday.
I play games, I take notes, I watch Netflix, I do schoolwork,
I make to-do lists, I check emails, and the list goes on.
(hopefully the majority is on the schoolwork...not Netflix)
I currently have the Lilly Pulitzer Smart Cover on my iPad and it's cute, but I have one complaint:
when you take the front of the cover and wrap it around the back of the iPad (while in use)
My mom tried to tell me that before I bought it (because she had previously had it)
but to be honest, I had no idea what she was trying to tell me,
so if you have no idea what I'm saying, don't worry, but don't buy it.
I also like how the apple case doesn't have a back.
I plan to put a pink vinyl monogram decal on the back of my iPad
and have the green case on the front.
It'll be super cute and I'm excited about it.
(so she likes pink and green and monograms too...see why people call her mini-me?)
Gamma Phi Beta Monogrammed T-Shirt
Don't think this needs much explaining!
Not only am I excited to maybe get a few of these items,
I'm so excited to be home with my family for an entire month!
Our holiday season is full of tradition, and I'm anxiously awaiting it!
Thank you my sweet daughter for your wonderful post!
Anxiously awaiting for your arrival home!