Thank you to Katie from one of my favorite blogs,
for nominating me for a Sunshine Award!
Katie has prepared ten questions for her nominees to answer,
and then I get to come up with ten questions of my own
to ask the ten bloggers that I nominate.
Here are my questions from Katie....
1. What was my biggest decorating blooper?
My biggest decorating blooper was the first sofa I picked out.
I saw a beautiful pink and green chintz sofa in a gorgeous (and large)
cottage on a golf course and decided that I must have the same sofa.
The problem is that I was living in a tiny apartment and the sofa was
MUCH too large and the print was MUCH too busy for such a small space.
I had this lovely sofa for quite awhile....learned my lesson to decorate using others
as an inspiration, and not to copy them.
This is not my sofa...but it was very similar...and very BIG.
2.What is my favorite movie and song of all time?
Hmmm...that is a hard one....I would have to say my favorite movie is
Something's Gotta Give
and my favorite song would be
Madonna's "Cherish" from 1989...
...because it reminds me of the best years of college and my sorority sisters.
3.If I wrote a memoir, what would the title be?
The title of my memoir would be
"Hold On"
This has been a motto of mine for many years now...
there have been many rough patches in my life and I always remind myself to
Hold On...because it will eventually pass.
4.What has been one of my most embarrassing moments?
Believe it or not, my MOST embarrassing moment happened when I was six.
(I have had many, many since then, but this stands out in my mind)
I was in first grade at recess and we used to play "chase"
where the girls would run around the entire perimeter of the playground,
and the boys would chase them.
So I was running and running and running, oblivious to all of the playground chatter
until I heard the bell to come in...
and I ran straight to my teacher, who quickly pulled me to her and wrapped me in her coat.
It seems my wrap around skirt
(those in my age group will know what that is)
had unwrapped at some point during our game of chase
and I had been running around the playground
in my pink panties.
MORTIFIED
From that day on, I wore shorts under my skirts and dresses every day in elementary school.
Lovely....I had strawberries all over mine.
5.What is my biggest regret?
I must preface this by saying that most of my "regrets"
come with a "lesson learned"
Sooo...if I am perfectly honest, my biggest regret is not leaving my first marriage sooner.
It took me a long time to get to the point where I realized
that the problem in my marriage was not just me,
and that my circumstances would never change unless I got divorced.
I primarily stayed for my kids...I wanted them to have a picture perfect childhood.
The problem with that plan, however, is that they had a mother
who was becoming emotionally vacant and extremely stressed.
The other problem is that I was not modeling to my children
what a GOOD and HEALTHY marriage looked like...
one that was full of respect, trust, and most importantly love.
And THAT is not a picture perfect childhood.
I finally decided that I would be a better mother to my children as a single mother.
Looking back, I should have left much sooner and I would have saved myself a lot of pain.
That said, I learned a lot about myself and am a stronger and wiser person because of it.
6. If I was awarded an all expense paid vacation for two weeks, where would I go?
I would go sailing in Tahiti with my husband and stay in one of these little huts.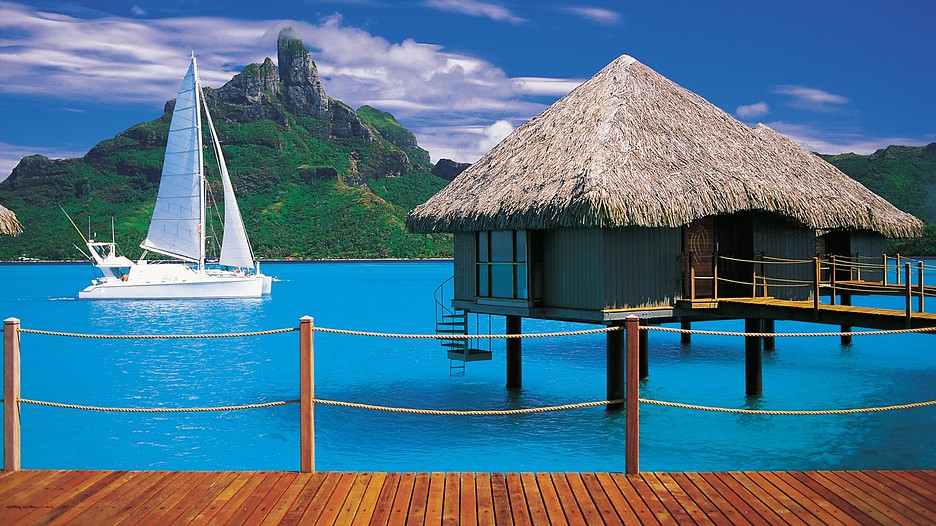 7. How many homes have I lived in and which is my favorite?
Well....counting from when I was born, I think I have lived in 18 homes.
My favorite home, without a doubt, is my current home.
8. If I could sit next to any famous celebrity on a five hour flight, who would it be?
Clinton Kelly from
"What Not To Wear" and "The Chew"
I love him and find him hilarious...I would love to pick his brain about food and fashion.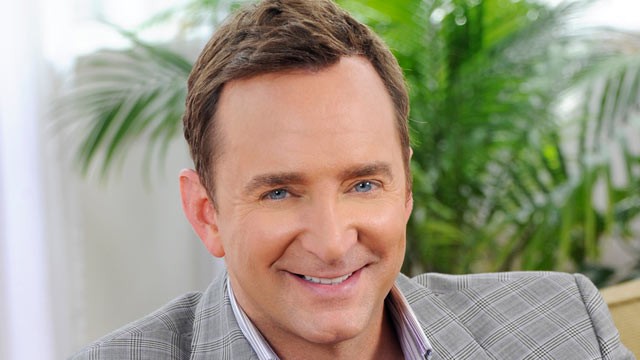 9. What would your friends say are your three best qualities?
Loyal, Resilient, and Compassionate.
They would also say preppy!
10. Why do I blog?
I was hoping to create a network of "cyber friends"
though my blogging and I have done just that.
I have met many fabulous women through my blog, Suburban Charm.
And now my nominees!!!
These ladies are all very talented, classy, women, who have fabulous blogs!
To those I nominate, I realize that you have VERY busy lives,
and understand if you would rather refrain from participating.
You may choose to just answer the questions and not nominate anyone else.
Here are the rules:
1. Include the award logo in a post or on your blog.
2. Link to the person who nominated you.
3. Answer 10 questions about yourself and write 10 questions for your nominees to answer.
4. Nominate 10 bloggers to receive the award.
5. Link your nominees to the post and comment on their blogs, letting them know they have been nominated.
Here are your questions:
1. Who is your biggest inspiration when it comes to decorating?
2. What clothing shop is your favorite?
3. What is your "comfort food"?
4.What is your most cherished possession?
5. Current Lipstick color?
6. If your luggage got lost on a week long trip, what three things would you have to purchase
in order to survive the week?
7. Favorite tote bag to use?
8. Most recent "splurge" purchase?
9. What charity is most dear to your heart?
10. Best piece of advice from a lesson you have learned in life.