It's back to reality for me...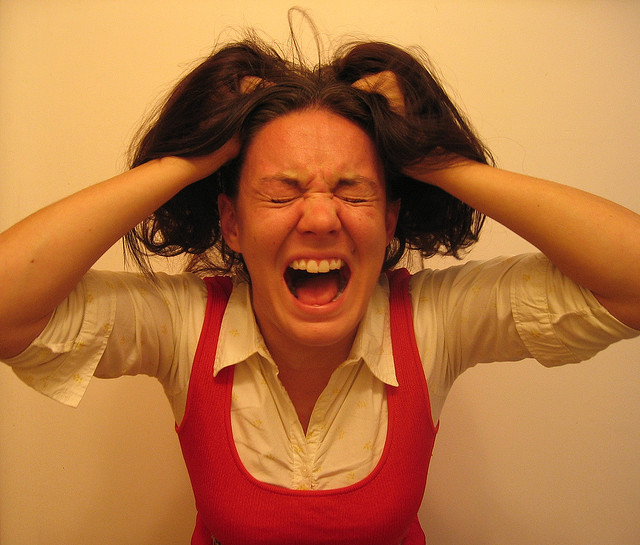 I made the unfortunate mistake of opening my calendar on my last day of vacation to see what August has in store for us...big mistake.
Although my kids don't go back to school until after Labor Day,
I have a least two or three things on EVERY NIGHT in August after work
and EVERY WEEKEND is already booked with sports practices, games, and taking kids to college.
It was kind of a wake up call to be honest...
I know at some point in my life I am going to be yearning for these crazy days.
Many days I feel like I am struggling just to keep my head above water...
Like when the AP science teacher calls me to remind me that the August 20th camping trip
permission slip was due on June 1st and is my #2 still planning on going?
The permission slip is on my desk...
in a stack of papers probably two inches thick...
with about ten other things that have probably slipped through the cracks.
seriously...this is my desk right now
This causes me
HUGE AMOUNTS OF STRESS
to be this disorganized.
But in the grand scheme of life, I tell myself this is insignificant.
While I feel overwhelmed most of the time, I must focus on my moments of joy...
like when my boys are singing at the top of their lungs to the song on the radio as I drive to baseball,
or the seven minutes of precious alone time with my #2 when I'm driving her to school,
or skyping with my #1 on Sunday nights when she is at school in Kansas,
or the few minutes of quiet time I have with D when he comes home on Friday nights.

I just started the book "One Thousand Gifts" by Ann Voskamp...
here is a quote from the book that spoke to me:
"Some days, ones with laundry and kids and dishes in the sink, it is hard to think that the insulting ordinariness of this truly teaches the full mystery of the all important eucharisteo."
Eucharisteo is defined as true joy, thanksgiving, and grace.
Clearly I need to be working on this concept.

So...I will hang on to summer by a thread...trying to squeeze in an hour or two of pool time
on the weekends in-between driving kids to activities,
I will enjoy wearing my summer Lilly Pulitzer shifts for another month,
and I will savor the time I do have left with the kids before school starts.
On another note, Louisiana Daughter is heading home today.
It has been an absolute delight having her here.
Many thanks to her wonderful family for allowing her to spend her summer with us!
#2 is already planning to visit her in February for Mardi Gras.
The three musketeers...Louisiana Daughter, my #2, and BFF, A.
and here are a final few vacation pics...
Last day of sailing school...
Waiting for the Regatta to begin...
D's #3 in the pink boat racing...
And she comes in first place in her class of boat!!!
Hope you had a happy weekend!